HOTLINE
+86-0531-85667509
Address:Huaiyin District of Jinan City Road, No. 24566 ten
T e l:+86-0531-85667509
F a x:86-0531-85667508
E-mai:warwickpump@gmail.com

MOLTEN SALT TANK
release time:2016/10/29
clicks:
MOLTEN SALT TANK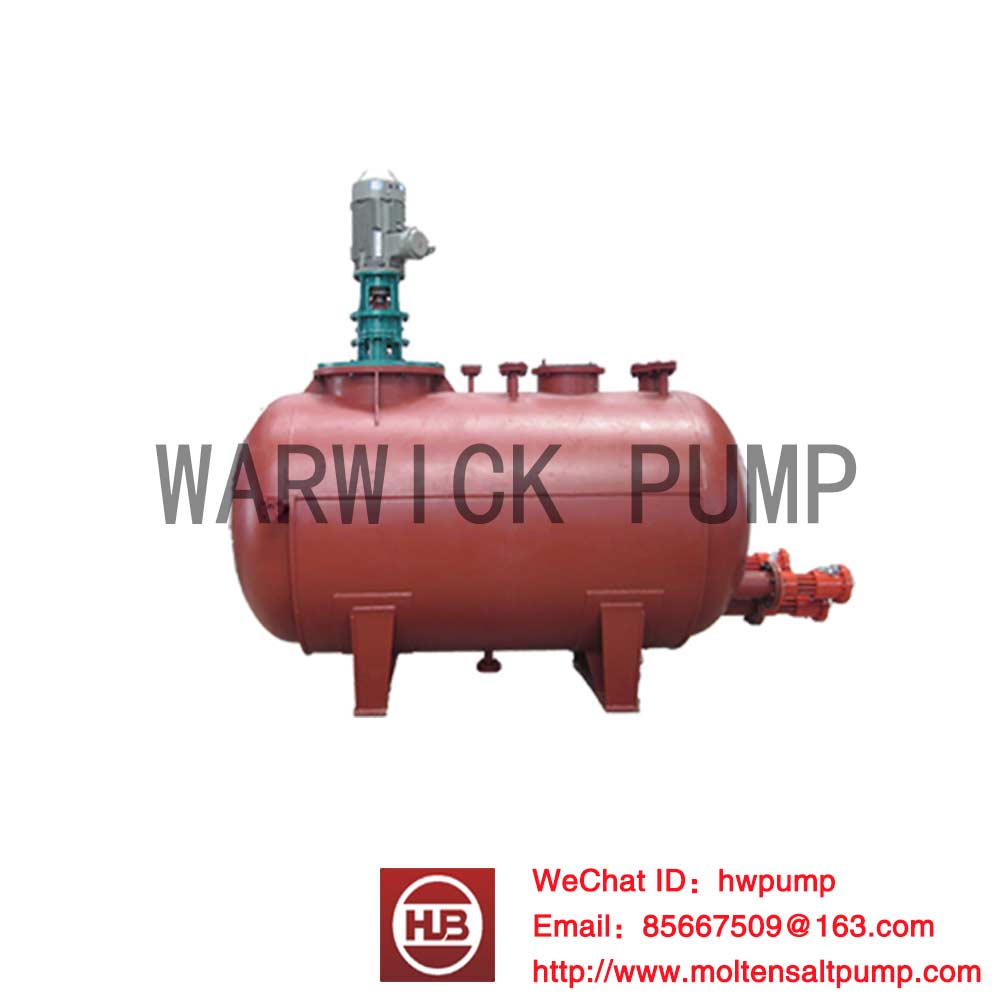 GENERAL DESCRIPTION
Molten salt pot is also known as molten salt tank whose role is to store hot liquid molten salt. In a molten salt system, main role is to store hot molten salt tank. It is used to provide the required heat for the user (or heat exchanger reactors). And excess heat of the user is also stored in the molten salt tank. Molten salt pot is accessory products of Warwick's molten salt pump.
Molten salt tank is generally cylindrical horizontal tank. If you want to use it originally, you can follow the following steps.
Firstly, molten salt pot is used to store the solids. Secondly, you can use some way to heat molten salt melt. Lastly, if the temperature reach to the require, it can use the molten salt pump to send molten salt to the salt furnace, reactor, heat exchangers, evaporators and other equipments that they need to exchange heat . If so, it can be up to the purpose of exchanging heat.

PERFORMANCE
Temperature (T): 180 ℃ ~ 600 ℃
Volume (V): 0.3 ~ 100 m3
Working pressure: 0.2 ~ 0.6 MPa
Heating: Electric heating, steam heating, etc.
Heating power (P): 3 ~ 2000 Kw
Diameter (D): 0.8 ~ 3 m
APPLICATIONS

FEATURES
RYC type molten salt storage tank is suitable for high-temperature molten salt (potassium nitrate, sodium nitrite and sodium nitrate make up the mixture). RYC type molten salt storage tank is widely used in chemical industries of melamine, phthalic anhydride, maleic anhydride, acrylic acid, alumina, urea, caustic soda, refrigerant, foundation oil. And it is also used to heat treatment of metals and solar power projects.
TYPICAL PERFORMANCE TABLE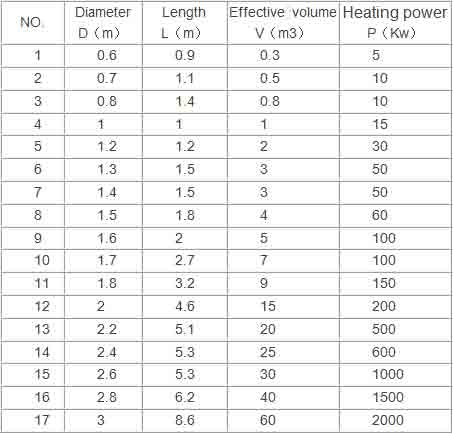 Notes: 1. Id label is the datum of the molten salt pump actual performance parameters.
2. The actual size of the molten salt tank can be determined according to user requirements.
3. If you want to know the detailed installation dimensions, please seek advice from Jinan Warwick Pump Co., Ltd.